Pet Portraits – Custom Paintings & Drawings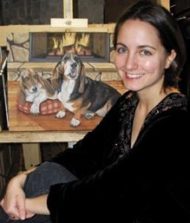 I have been painting and drawing for as long as I can remember. And in my life, animals have a place of special importance. That is why I love connecting my love of painting with my love of animals.
I would be honored to create a portrait of your beloved animal. Please browse my work and contact me if you would like a portrait created of your own.
~ Kayle Lamar, The Painted Pet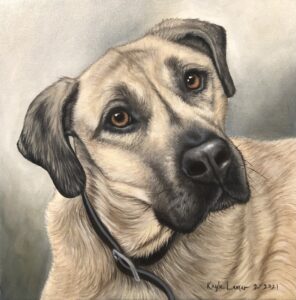 "Our family wanted to remember our beloved dog, whom we recently had to put down. Kayle's rendition of Humphrey is vivid in its reality: she really captured his spirit, and the look in his eyes makes you feel like he's really there. I will definitely plan on other pet portraits from her. She can't be beat!"
Emily Martin – Denver, CO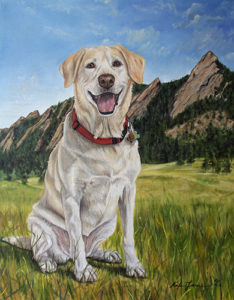 I just wanted to send you a note to THANK YOU for the wonderful portrait of Shasta. My husband will absolutely love it and he'll be soooo surprised. I want you to know that it turned out better than I could have imagined. I went to a friends house last night and we looked at it for hours. Both of us love it!
Raylene Walker – Boulder, CO